Find talent in
TOKYO
Our tech recruitment consultants have in-depth market knowledge and the largest bilingual tech talent pool in Tokyo.
Unlike other recruitment firms, Wahl+Case Tokyo offers insight into skills, experience and intrinsic motivation as part of its talent introduction process. Now you can view top tech talent in three dimensions.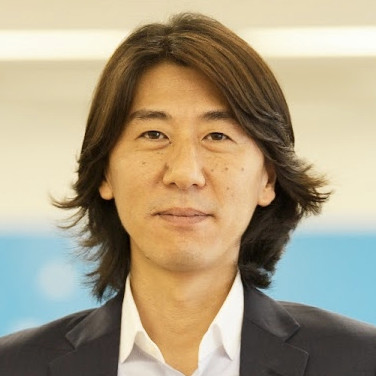 Success when others failed
"Wahl+Case's highly consultative and communicative approach has been integral to building our Tokyo team. In Tokyo's hyper-competitive tech talent space, they were successful in finding the talent our startup needed when other agencies failed. Now we go to Wahl+Case first." - Satoru Yamauchi, Director of Partner Services, OpenX
Invests time and effort into understanding our business
"I incurred permanent psychological damage after Wahl+Case invited me to attend a wrestling deathmatch. Highly recommended."
- Jay Winder, Founder and CEO, MakeLeaps
AdTech
AI
B2B Hardware
B2B Software
Business Support & Consulting Services
Console Gaming
Digital Marketing
E-Commerce
Fintech
Manufacturing
Healthtech
IT Consulting & Services
Luxury Retail
Management Consulting
Vice President
Managing Director
CTO
Country Manager
HR Operations
Business Analyst
Customer Success Manager
Customer Support
Tech Support
Post Sales
Partner Success
Client Services
UI/UX
Web
Graphic
AR/VR
Game Project Manager
Product Manager
Project Director
Project Manager
Unity Game
VR
SRE
DevOps
Front End
Back End
Full Stack
Mobile Apps
Data Scientist
Machine Learning
Deep Learning
Algorithm
Data
Network
Architect
Head of Engineering
iOS Developer
Mobile Developer
Network Engineer
Web Developer
Scrum Master
Client Delivery
Sales Director
Cloud Sales Representative
Software Sales
Ad Sales
Account Executives/Managers
Big Data Sales
Business Development
Channel Sales
Inside Sales
Pre-sales
Partner Development Manager
Solution Architect
Sales Engineer
Digital Marketer
Marketing Director
APAC Marketing Manager
Digital Producer
Brand Manager
PR
Chief of Marketing
Marketing Lead
Marketing Manager
Media Planner
Perfomance Marketing
Programmatic Marketer
Social Media Manager
Social Media Planner
Merchandiser
IT implementation
RPA Consultant
ERP
Applications
FinTech
risk underwriting analyst
IT Consultant
Want us to help you build your best team?